Monthly Calendar
u Monthly Schedule Calendar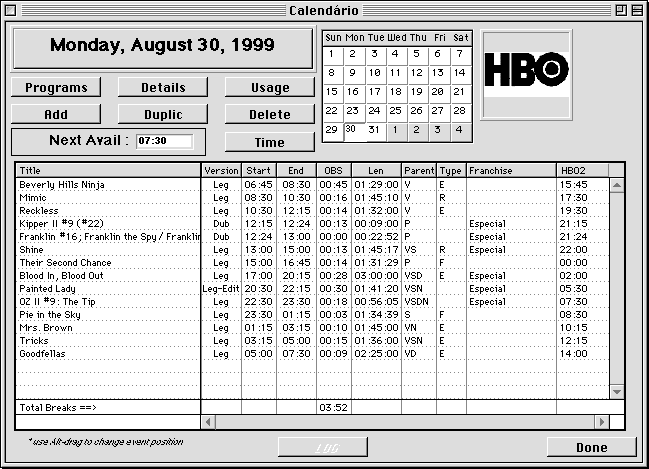 u The OBS column now displays the actual Break length, with additional indications for large breaks (Red colour) or event overlapping ("***"). The sum of all breaks is displayed at the botton of that column.

u The Length column now displays the actual program's duration, and if there is no program length available, it is coloured in red.

u The Details button shows the Program Record details screen for the hilited event. If the selected item corresponds to a Series, with no specific episode, the system will bring the Series Record detail screen.
---
updated release 2.3.008
Thu, Nov 15, 2001