Saved Reports and Other Functions
u The Reports List and Other Functions are available under the Main Menu.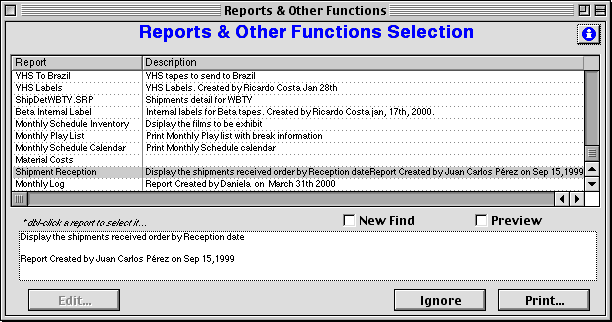 u The reports saved in the database may include the Find criteria used when creating the reports.
When creating or updating a report, the system may save the last Find criteria used for creating the report table.

Therefore, the system will retrieve this information every time the report is re-printed.
A Find screen is displayed if the Find criteria is not saved with the report.

When selecting a report, the Find criteria found in the report can be ignored.

If the New Find checkmark is set a new Find screen is displayed.
u The Edit button can be used to edit the Find criteria on selected reports. When executed, a screen is displayed for editing the name and description of the report. The Edit Query button edits the Find criteria in this screen.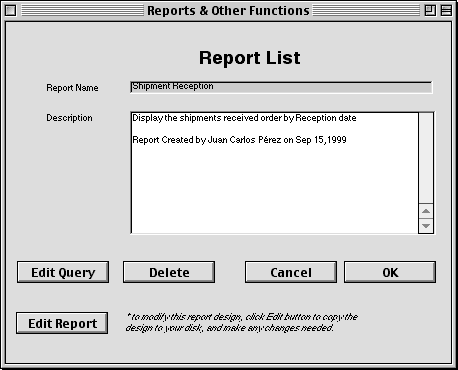 ---
updated release 2.3.008
Thu, Nov 15, 2001