Program Record (guide)
u Program record display and data entry form, for technical/artistical information for the TV guide.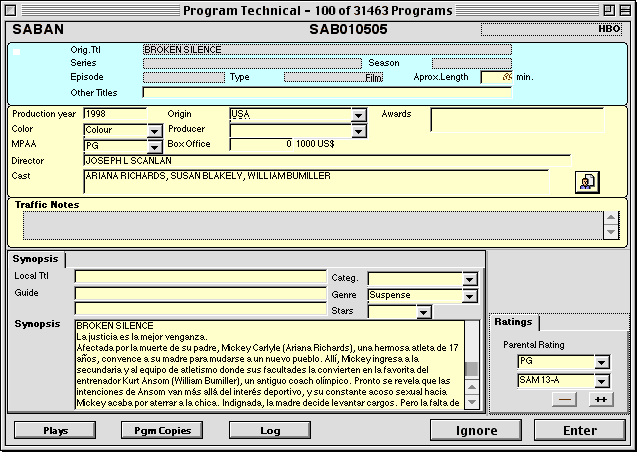 u The button brings up the Personalities Pallete.

u Personalities names can be copied to the Director, Cast or Synopsis fields in two ways:

by dragging a "name" from the Palette to the desired field; the dragged name will be appended to the end of the field text.
thru the clipboard, highlighting the desired names and then marking the insertion point in the desired field and doing an Edit->Paste (or Control-V); in that case the highlighted name will be inserted in the current cursor position in the field; this alternative allows copying personalities names to any field in the database.
---
updated release 2.3.008
Thu, Nov 15, 2001