Browse Configuration
u An example of the Browse's configuration screen is shown below.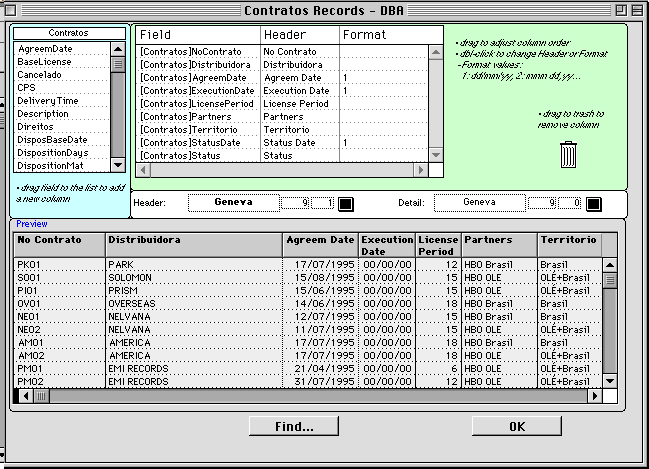 u The fields to be exhibited can be selected on the Blue list, and dragged to the Green panel. The field order can be adjusted directly on the Green panel (by drag & drop), and fields are eliminated from the Browse when dragged from the Green field to the trash.

u On the Yellow panel some Browse's presentation characteristics can be adjusted:

allows formatting of the Browse header and the lines with individual records (detail). Font, size, style and colour can be specified. The style options are: 0= plain text, 1= bold, 2= italic, 3= bold & italic, 4= underlined, 5= bold & underlined, …

u On the Gray panel, at the bottom of the screen, a Browse preview is presented, which is automatically updated when configuration information is changed.