Ad Sales Schedule Control
u Controls Ad Sales operations and month end processing.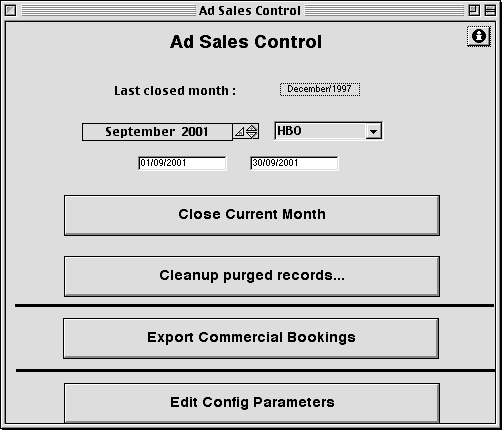 u The Edit Config Parameters button allows access to modifications on OPEC's configuration parameters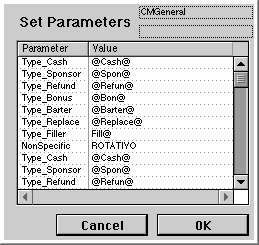 u In the list above, a dbl-click on the Value column allows modification of each parameter's correspondent values

u The parameters above have the following use in the system:

Type_xxx : helps identify which types of Sales fit in the category xxx (Cash, Sponsor,...); this parameter's value must correspond to possible values for the OI's Sale Type and must be compatible with the popup list CO_TipoVenda.
NonSpecific : In case of Ad Plans without a defined program, The value indicated in this parameter as the "dummy" program name must be used to identify non program-specific Ad Insert Plans.